CO.CC is a domain name company that offered you free domain name which include DNS server and many more. Well, this service is pretty awesome. Atleast for anyone that is not ready yet to pay for domain name.
Step By Step To Get Free Domain Name In
CO.CC
:



1.

You need to register in CO.CC <--- Just click to register. After u register u will see like this :


What u need to do is click

Getting A New Domain >>

. Now choose domain name and click Check availability.U domain name must be unregistered by other people. If u domain name available,just click the Continue Registration.U will recive message like this

You New Domain Has Been Successful Registered

.Click set up.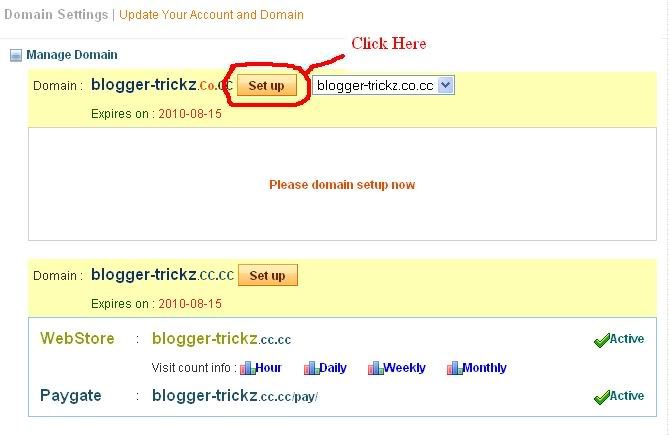 2. After That U Will See Like This :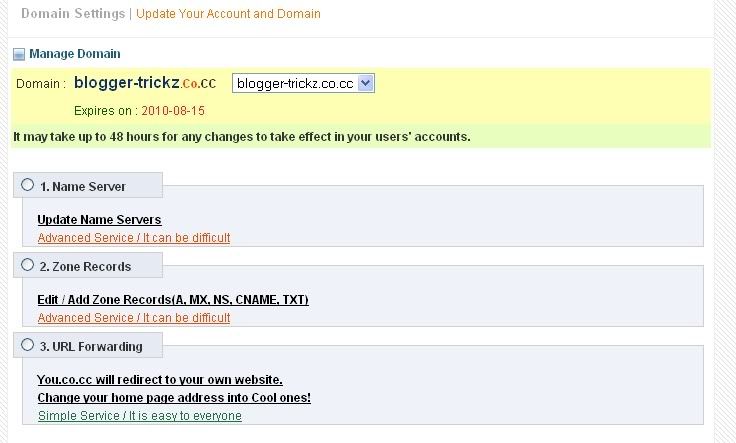 Click the Zone Record.



In Host : Write down u domain name that u register.Example :
( www.YOUDOMAINAME.co.cc) Dont Forget To Put 'WWW'

In TTL : No Need To Change !

In Type : Choose CNAME

In Value :

ghs.google.com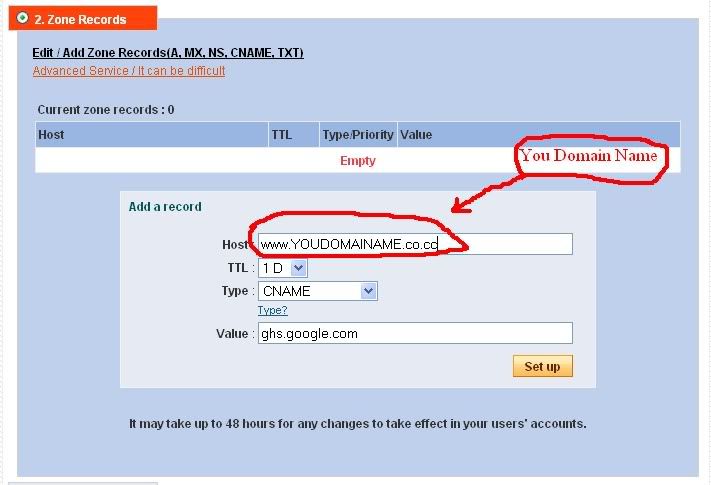 3.

Now u need to open u blog.On the Dashboard go to Setting>>Publishing. Click

Switch to

Custom Domain >> Switch to advance setting. Write down u new domain name.





And Save Setting. Now u must wait 2-3 hours or in couples day to get u domain name working,but dont worry u also can access u blog using old domain name.

http://www.co.cc


Hope This Help ^_^